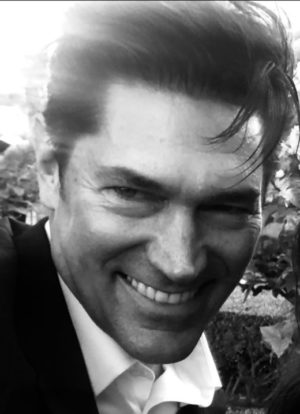 Lance Newhart
Events Coordinator
Following his stage debut as Slim in GEDS' 2017 production Of Mice And Men, Lance has been seen on the GEDS stage in the productions of Frankenstein (2018), Metamorphosis (2019) and A Midsummer Night's Dream (2019).
He joined GEDS in 2016, taking part in several playreadings and volunteering in a number of roles, including front of house duties.
Lance is now serving on the GEDS Committee as Events Coordinator, organizing events, workshops and helping with cultural partnerships.
With a background in journalism, managing teams deployed for news operations and breaking news throughout the world formerly as Head of Special Events at EBU / Eurovision, Lance has become an entrepreneur and is co-founder of the media start-up GlobalM.
When not working, Lance enjoys cooking, cycling, snowboarding, scuba diving and exploring all seven continents. He is originally from Pennsylvania, USA and has now lived most of his life in Europe.
email = events@geds.ch