"A DOG IN THE FREEZER"
written & arranged
by Bill Lloyd
Showcased by the London agency 'Josef Weinberger Plays' as recommended entertainment during the Covid pandemic, meet lonely bachelor Maurice Cresswell. After finding an unwelcome guest in his freezer, Maurice connects with the hazel-eyed Amanda. But will he find true love while grappling with social distancing and a man who travels in compression stockings?
– with David Lewis as Maurice Cresswell
CLICK here to view performance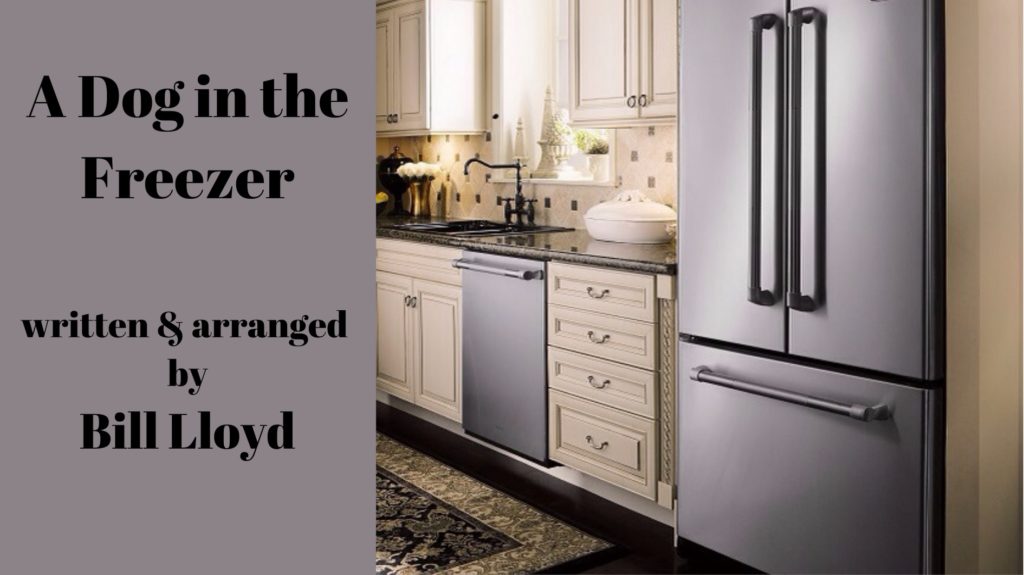 and
"TRAITORS"
written & arranged
by David Lewis
Journalist-turned-spin-doctor Edwina Newman returns to Hungary, where she reported on the overthrow of communism in the late 1980s. She is meeting Imre Pozsgay, a radical reformer just voted out of parliament. Can she help him make a come-back, or even win the Nobel Prize? And have they both betrayed their former comrades? A long-awaited sequel to The Sinatra Doctrine of 2019.
– with
Tamaam Madi-Nassar as Edwina Newman
Martin Gatehouse as Imre Pozsgay
CLICK  here to view performance