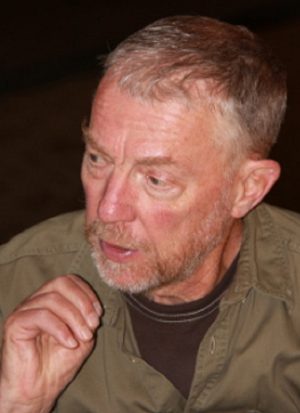 Tim has been around the Geneva amateur theatre scene since his schooldays, first playreading as Richard Coeur de Lion in The Lion in Winter, a role later reprised in GEDS' stage production in 1989, an elegant event in Holy Trinity Church (mere theatres not being available at that time). How interesting to unpack the London hampers of costumes and discover that we were renting many of those used for the earlier film.
Tim continued to delude himself with monarchical grandeur as Henry VIII in A Man for All Seasons and as Emperor Joseph II in Amadeus. He has also filled most roles backstage at one time or another, and directed many shows for GEDS (and the now-defunct Little Theater of Geneva).
Favourites? Not really: Tim reckons you get tunnel vision on whatever you are currently directing, and enjoy it to the full. Highlights? The time the Royal Shakespeare Company brought The Winter's Tale to Geneva in collaboration with GEDS and needed walk-ons.
email = secretary@geds.ch