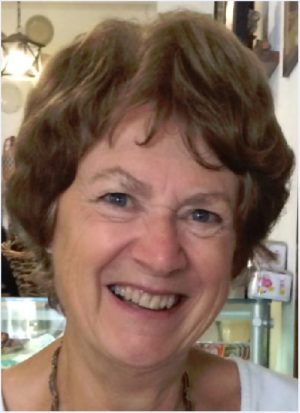 This is Jane's third consecutive season back in the chair though previously she also held the post from 2001-2004. She was the society's treasurer for 10 years and she can usually be found somewhere front or back-stage on most GEDS productions.
She has stage managed over 30 shows for the society and been involved in lighting almost as many. When she isn't back-stage she can often be found at the box office or running the bar, she was however seen on stage some years ago as Rita, the blond bombshell girlfriend of Billy Liar.
Jane was instrumental in bringing the Festival of European Amateur Theatrical Societies (FEATS) to Geneva for the first time in 1999, was the organising chairman then as well as when GEDS hosted the festival again in 2011.
After retiring from gainful employment, she joined the staff at Theatre In English, the ticket office for GEDS and GAOS shows, is now their current chairman and coordinates ticket sales for many GEDS productions.
email: chair@geds.ch